Distribution expansion of the Panamanian night monkey (Aotus zonalis) in Central America
Palabras clave:
distribución, mamíferos, mono nocturno panameño, Panamá, Primates
Resumen
Expansión de la distribución del mono nocturno panameño (Aotus zonalis) en Centroamérica. Este trabajo proporciona una distribución actualizada de Aotus zonalis en Panamá, incluyendo una compilación de nuevas localidades, registros históricos, revisión literaria y reportes de ciencia ciudadana. Una nueva localidad en la provincia de Los Santos y quince en la provincia de Veraguas, representan una expansión occidental de aproximadamente 100 km de la distribución continental de A. zonalis en Centroamérica, al igual que confirmamos la presencia actual de la especie en el Archipiélago de Bocas del Toro. Proponemos mayores investigaciones al extremo occidental de Panamá para conocer mejor la distribución y estado de conservación de A. zonalis en la región.
Citas
Defler, T. R., & M. L. Bueno. 2007. Aotus diversity and the species problem. Primate Conservation 22:55–70. https://doi.org/10.1896/052.022.0104
Fernandez-Duque, E. 2007. Social Monogamy in the Only Nocturnal Haplorhines. Primates in Perspective (C. J. Campbell, A. Fuentes, K. C. MacKinnon, M. Panger, & S. Bearder, eds.). Oxford University Press, Oxford.
González-Hernández, P. A., I. G. de Huertas, R. Vargas, K. M. Gutiérrez-Pineda, & P. G. Méndez-Carvajal. 2020. Uso de dormideros de un grupo de Aotus zonalis en Pajonal, Coclé, República de Panamá. Mesoamericana 24:7–21. https://doi.org/10.48204/j.mesoamericana.v24n1a2
Handley, C. O. 1966. Checklist of the mammals of Panama. Ectoparasites of Panama (R. L. Wenzel, & V. J. Tipton, eds.). Field Museum of Natural History, Chicago.
Méndez-Carvajal, P. G., & A. Link. 2021. Aotus zonalis. The IUCN Red List of Threatened Species 2021:e.T39953A17922442. https://dx.doi.org/10.2305/IUCN.UK.2021-1.RLTS.T39953A17922442.en
Ministerio de Ambiente. 2016. <https://www.gacetaoficial.gob.pa/pdfTemp/28187_A/GacetaNo_28187a_20161229.pdf>.
Smithsonian National Museum of Natural History. 2021. Mammals Collections Search. <https://collections.nmnh.si.edu/search/mammals/>.
Ruiz-García, M., et al. 2011. Molecular phylogenetics of Aotus (Platyrrhini, Cebidae). International Journal of Primatology 32:1218–1241. https://doi.org/10.1007/s10764-011-9539-2
Rylands, A. B., C. P. Groves, R. A. Mittermeier, L. Cortés-Ortiz, & J. J. Hines. 2006. Taxonomy and distributions of Mesoamerican primates. New Perspectives in the Study of Mesoamerican Primates: Distribution, Ecology, Behavior, and Conservation (A. Estrada, P. A. Garber, M. S. M. Pavelka, & L. Luecke, eds.). Springer, New York.
Svensson, M. S., R. Samudio, S. K. Bearder, & K. A. I. Nekaris. 2010. Density estimates of Panamanian owl monkeys (Aotus zonalis) in three habitat types. American Journal of Primatology 72:187–192. https://doi.org/10.1002/ajp.20758
Timm, R. M. 1988. A review and reappraisal of the night monkey, Aotus lemurinus (Primates: Cebidae), in Costa Rica. Revista de Biología Tropical 36:537–540.
Webb, S. 1976. Mammalian faunal dynamics of the Great American Interchange. Paleobiology 2:220–234.
Wright, P. 1989. The nocturnal primate niche in the new world. Journal of Human Evolution 18:635–658.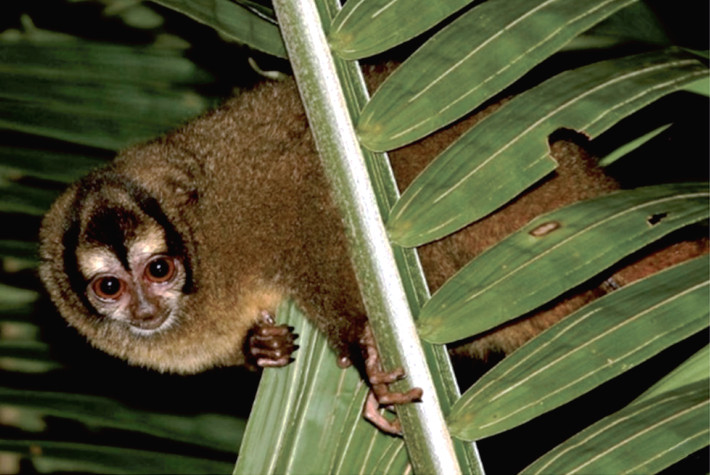 Descargas
Cómo citar
Ortega, J., Mitre-Ramos, C., Berguido, G., & Bermúdez, S. (2022). Distribution expansion of the Panamanian night monkey (Aotus zonalis) in Central America. Notas Sobre Mamíferos Sudamericanos, 4. https://doi.org/10.31687/SaremNMS22.5.2
Licencia
Derechos de autor 2022 Josué Ortega, Carolina Mitre-Ramos, Guido Berguido, Sergio Bermúdez
Esta obra está bajo una licencia internacional Creative Commons Atribución-NoComercial 4.0.